Advanced Search allows you greater control to specify your search.
- Isolate specific collections
- Filter out digital media in your search
- Include boolean operators
and
- Changing how your results are ordered
... are just some of the facilities available through Advanced Search.
1. Click

-> Search -> School's Collection
2. Click Advanced Search, located under the SmartSearch bar. This will bring up Advanced Search.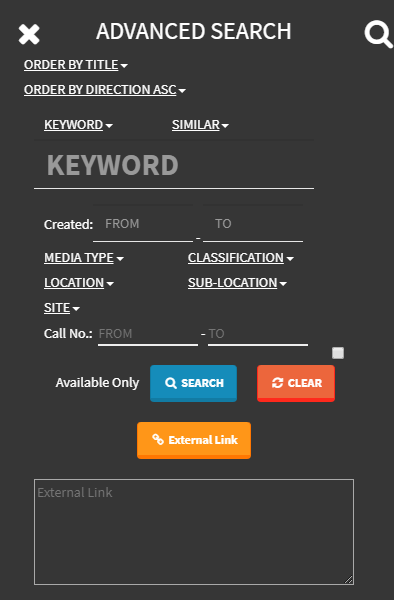 Begin building your advanced search criteria using the available fields.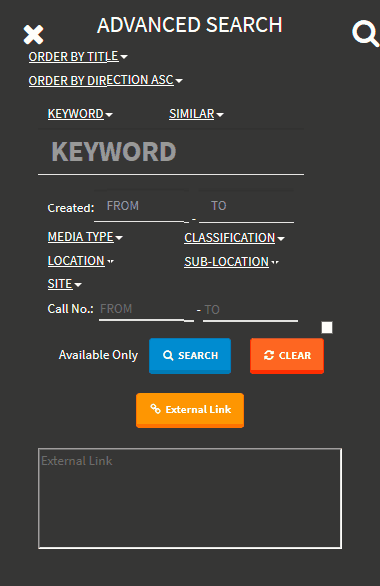 4. Once you have been this has been entered you can execute the search by clicking SEARCH.
Related Video