1. Log in to SmartSuite and click on System Menu. Select

, then

.
2. From the card Set Drop Down Select Borrowing Activites.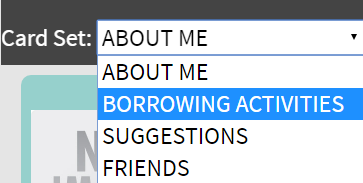 3. This will now load all your borrowings. Your reservations will be located on the right-hand side of the screen.
4. Here you will be able to search for an item you may have reserved and also be able to delete reserves if needed, by selecting
.
Related Video