The Availability widget allows users to view the location and availability information of each copy of a title.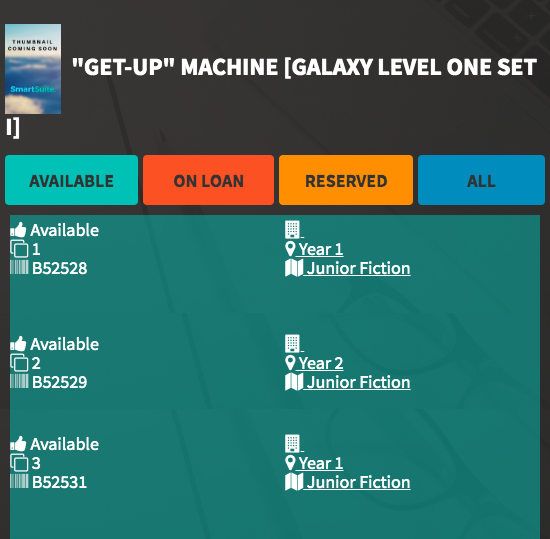 Field's information:

To view availability information for a title:
1. Search for a record.

2. Once you have found the record, click on the record cover.
3. By default, record availability will be located on the right of the search screen behind the

tab.
3. The Availability widget will now appear. It will automatically show you the available records. To see the records with other copy statuses (On Loan and Reserved) click on the buttons.