Filtering with Tabs
The tab filters on the left-hand side allow for quick sorting the records by their categorised types. By default, all tabs in your My Items are selected. Therefore if you wish to view items just from one criteria you will need to deselect the other tabs.
e.g. If you only want to see lessons, you will need to click on all the other tabs except the Lessons tab. It will now only show lessons in your My Items.

Filtering Using the Filter
1. Navigate to your My Items and click on

.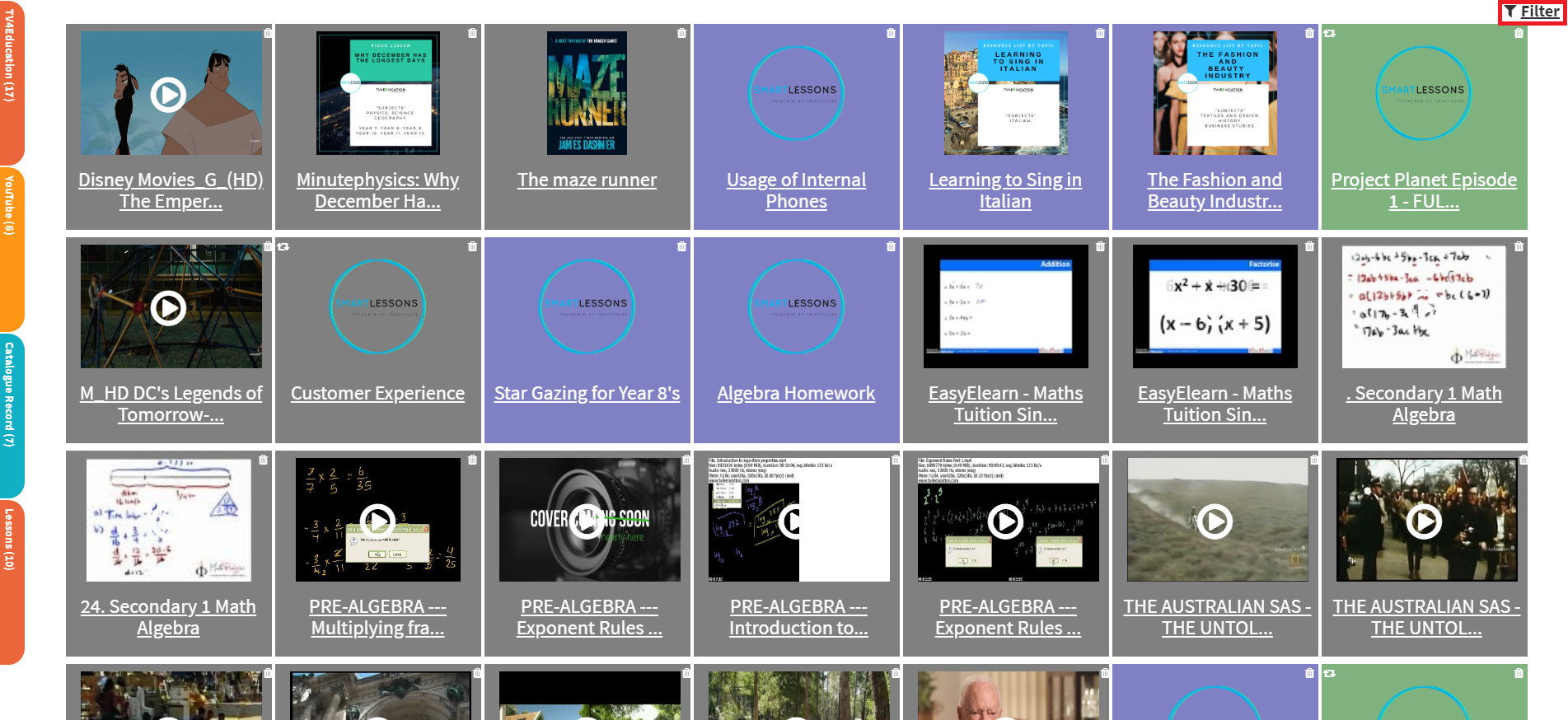 2. Once clicked, it will bring up the filter options on the right-hand side of the screen. Here you are able to do the following:
Search for records in your My Items

Order By Date or Title

Order By Direction (Ascending or Descending)

Display Type (List View or Picture Wall)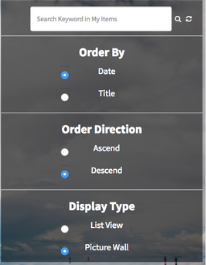 NB: SmartSearch on SmartSuite does not search your My Items, therefore you will need to use the Search Section in the filter to search for records in your My Items.
Removing a record from 'My Items'
If you no longer wish to bookmark an item, simply click the bin icon on any item in the widget.

Related Videos
Filter using Media Tabs:

Filter using Search Filter: