Restarting the Local Streaming Service
Please note you will need to complete the following steps on the computer that hosts the local streaming service.

1. Click Start.
2. Type the word Services then click on the Services App.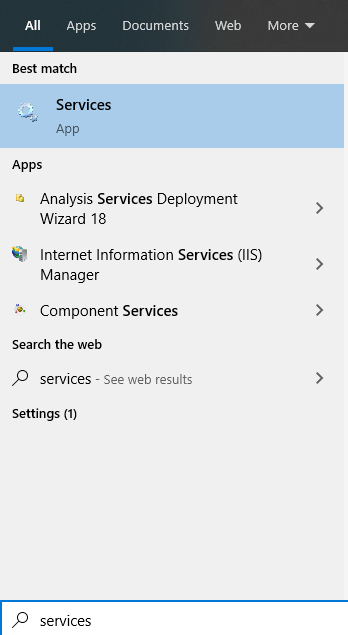 2. Find the Service named TV4EducationPlus_LocalService
3. Right-click this service and select Restart.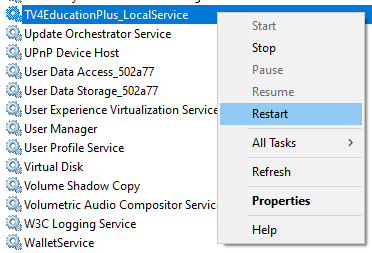 The service will restart.