FSI accepts credit card payment for subscription renewals.
Credit Card payments are applied to your account instantly for continuity of service.
Please note: Internet Explorer is not supported. Please access your online invoice via Google Chrome, Safari, Mozilla Firefox or Microsoft Edge
To pay by credit card, you will need your Renewal Notification with the View Invoice Online URL.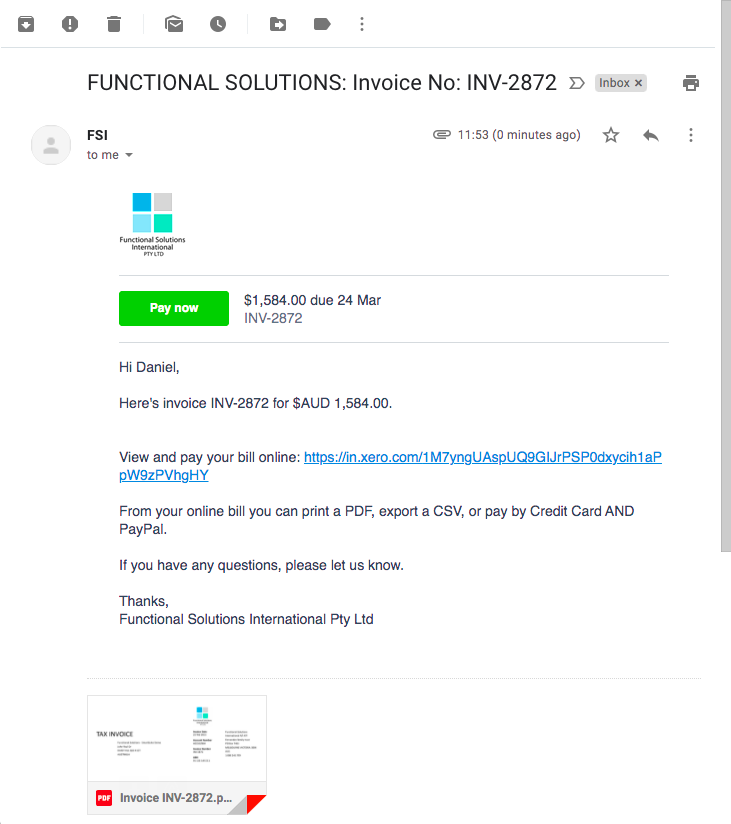 1) Click the Online Invoice url
2) Verify the specifics of your subscription renewal are correct
3) Click

4) Click

5) Enter your card details into the relevant fields
6) Enter the email address where you would like the receipt to be sent into the Contact Information field
7) Click