Video security will restrict user groups from accessing videos outside of their age group.
For example, this will allow you to restrict M-Rated content to only Year 12's and Teachers.
1) Log into your TV4Ed v3.0 account
2) Click your profile logo (

) followed by My School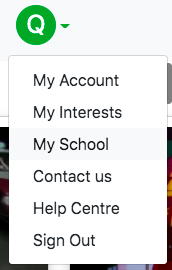 3) Expand

4) Select the Highest video rating that each year group may access.
For example, if Grade 12's are only allowed to access G-Rated and PG-Rated content, select PG next to Grade 12.

5) There is no need to click a Save button as the settings are automatically saved when you select a rating
You have successfully set your platforms video security