Show of a list of most borrowed items or most viewed programs on your homepage to engage your students.
1) Log into your SmartSuite system with an administrative user
2) Navigate to the page you would like to add a Block Type to.
N.B. If you would like to create a new page, follow these steps: Creating a new page
3) Click System Menu (

)
4) Click

5) From the shortcuts bar, click

Select the Block Style you want, I find that the single block works best for the statistics blocks.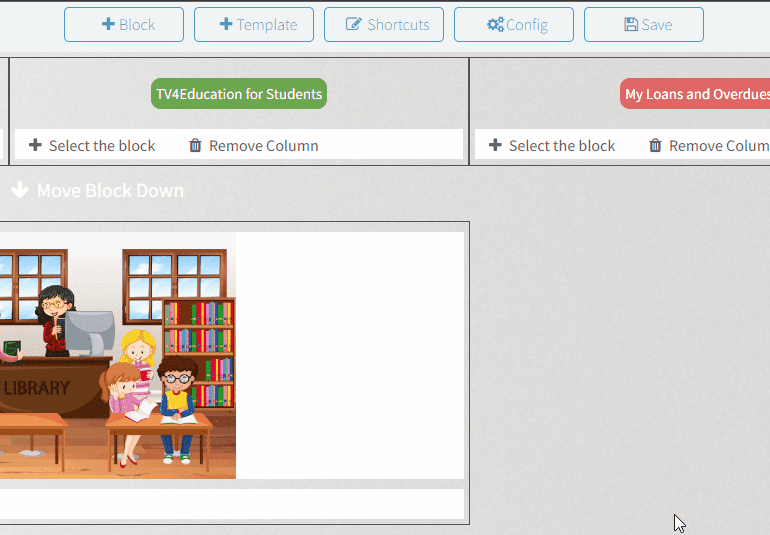 6) Your new Block Style will be added as the Last block on your page so you may need to scroll down to view it.
7) Find your new block on your page and click

8) From the list, select the Statistics option, Then select the type of statistic block you want.
10) Once you are happy with your page, click

from the shortcuts bar.