1. Click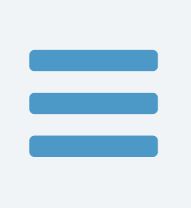 -> Reports -> Reports.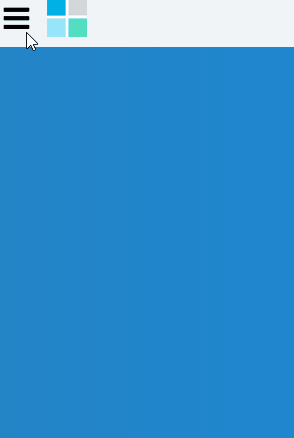 2. Reports are split into 2 categories:
System Reports: Reports that are generated by the Customer Service team at FSI.
These reports are not editable.
Customised Reports: Reports that have been created by staff in your library.
These reports can be modified and saved for future use.
3. Locate the report you want to run by expanding the groups on the left of the window.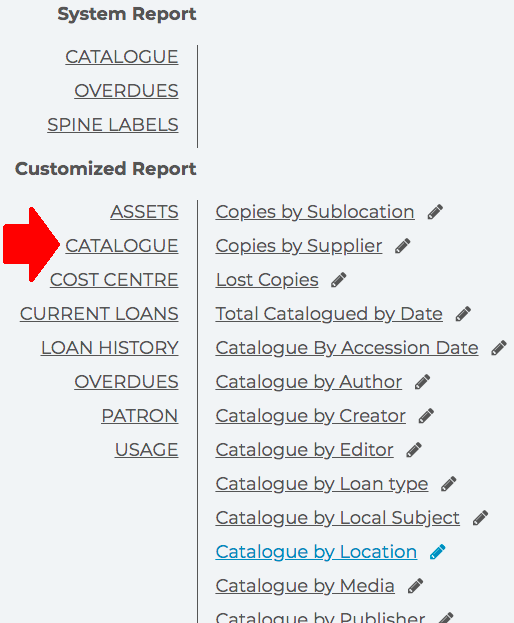 4. Click the report you wish to run, then select

from the toolbar at the bottom of the window.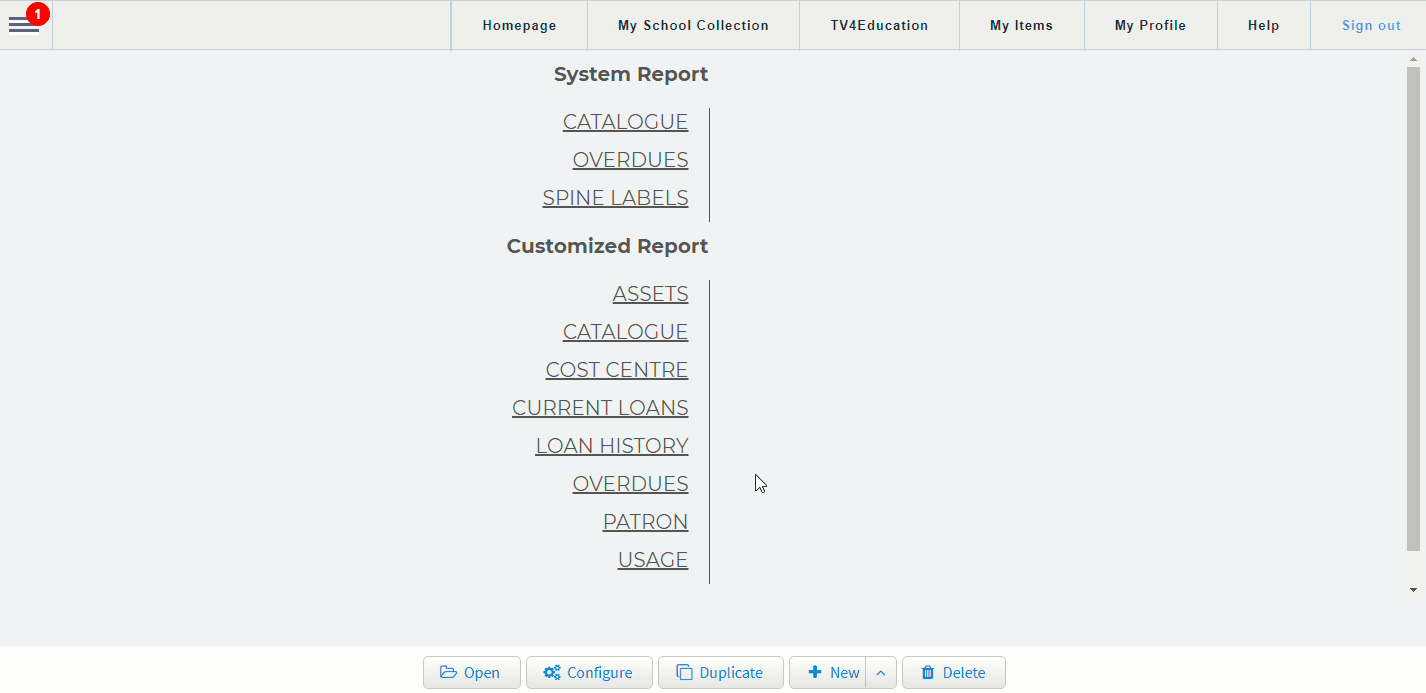 5. The Conditions fields will now appear. Conditions are how the report system will extract the data from the database for you.
It's helpful to think of the conditions as search parameters.
For example, if we want to see which books are located within the Middle School section of your library. The conditions would be as follows:

We can add additional fields to ensure the report is as useful to us as possible.
Click the

icon to add additional conditions:

This condition will report on all resources that are available and are stored in the Middle Library and Middle School locations.
6. Once you have selected your parameters, click

in the toolbar at the bottom of the window.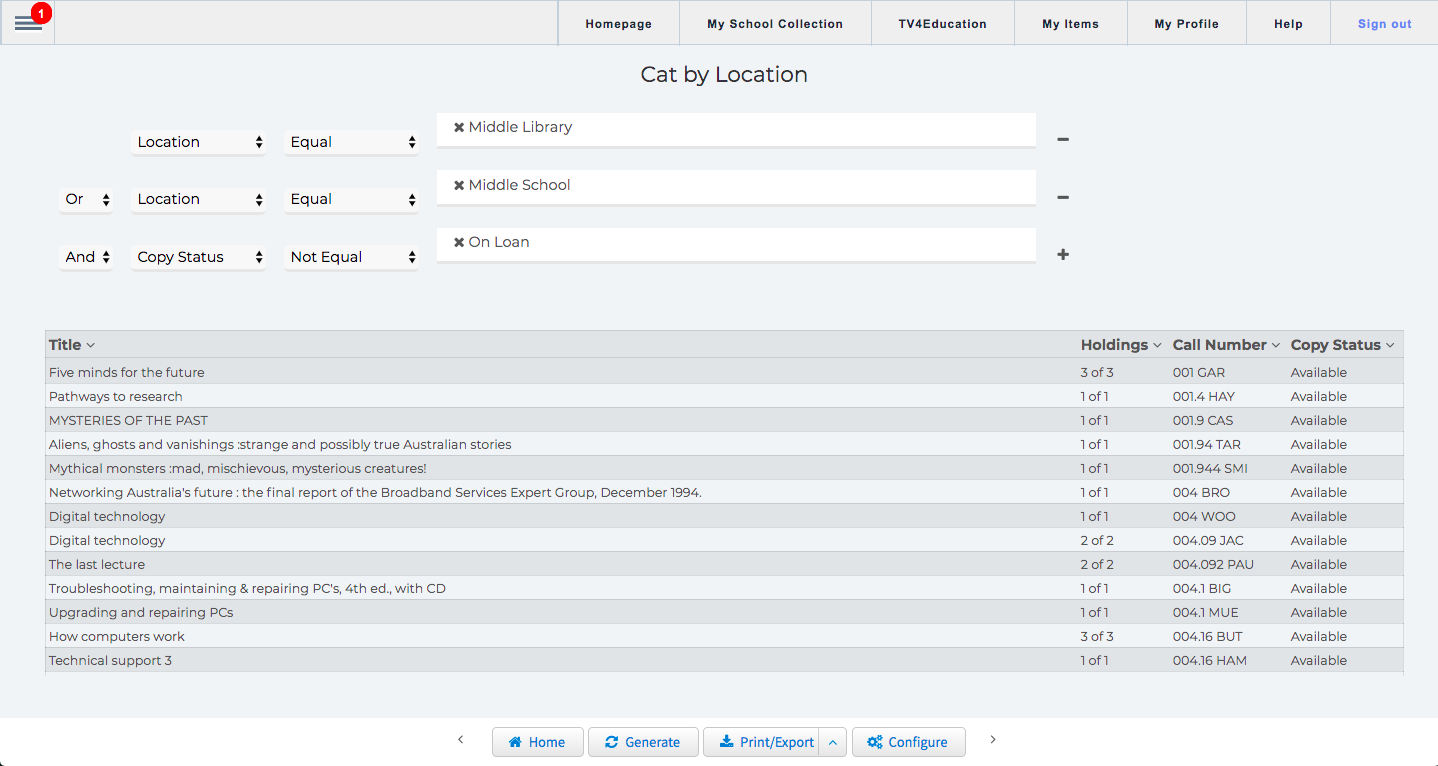 N.B. If your report contains greater than 1,000 rows of data, you will need to Print or Export the report to view all selected data.
Related Video