1. Click
-> Reports -> Reports.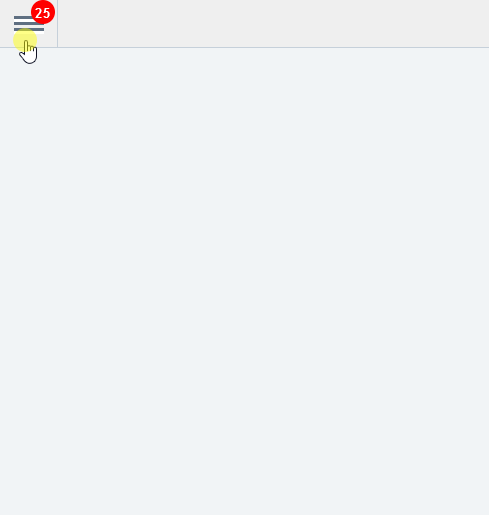 2. Under the header 'Reports created by FSI', Click the Overdues group.
3. Select the report 'Overdues By Homeroom', and then click

.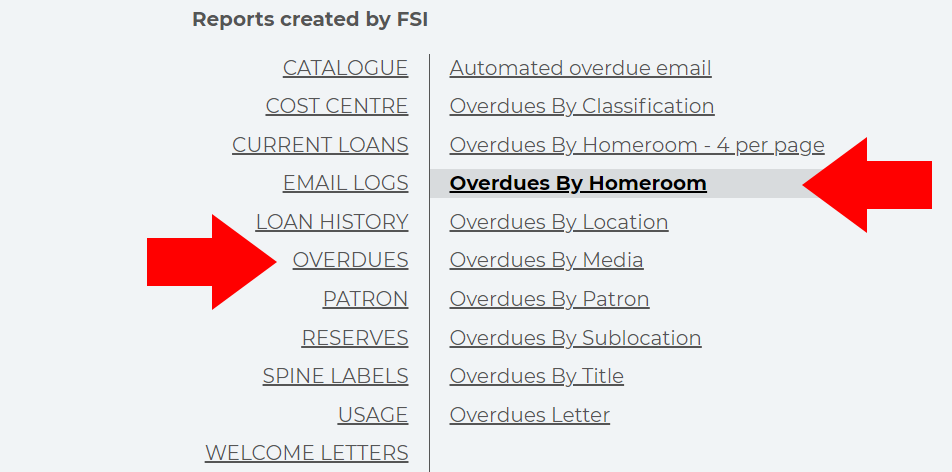 4. Using the dropdown menu, select the homeroom(s) you want to see a list of overdues for. If you want to see a list of ALL homerooms with overdues, leave this field blank and move on to step 5.
5. Select

. After some time a list of overdues will be displayed.
(If no data appears it means no one in the homeroom has any overdues.)
6. To print this list press

. A PDF version of the report will be downloaded which can be opened and then printed.
(If nothing happens after you pressed the print/export button then click here)