Overview
This SmartHelp Article will explain how to configure SSO with Azure Cloud for SmartSuite and TV4Education.
Prerequisites
Administrative access to Azure or Office365 Portal.
Configuring App Registration
1. Navigate to the Azure Portal and log in with an administrative account (portal URL: https://portal.azure.com).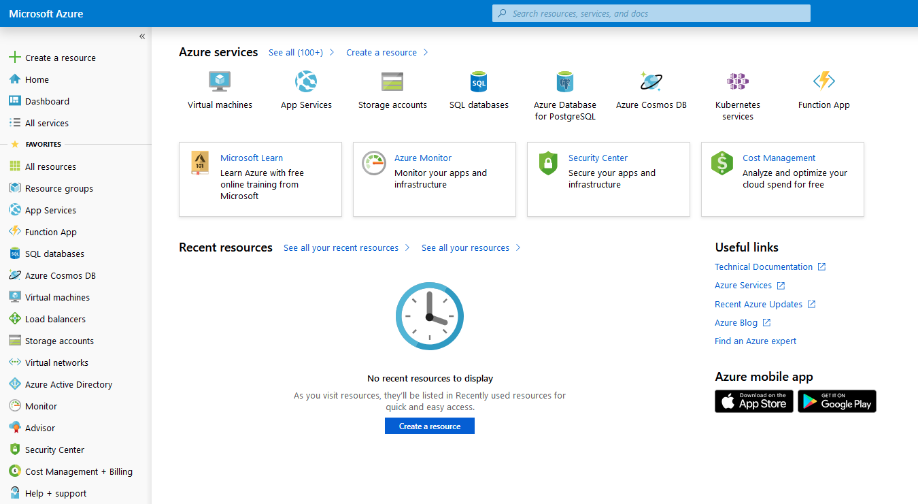 2. Click

then

from the middle pane.
3. Click

.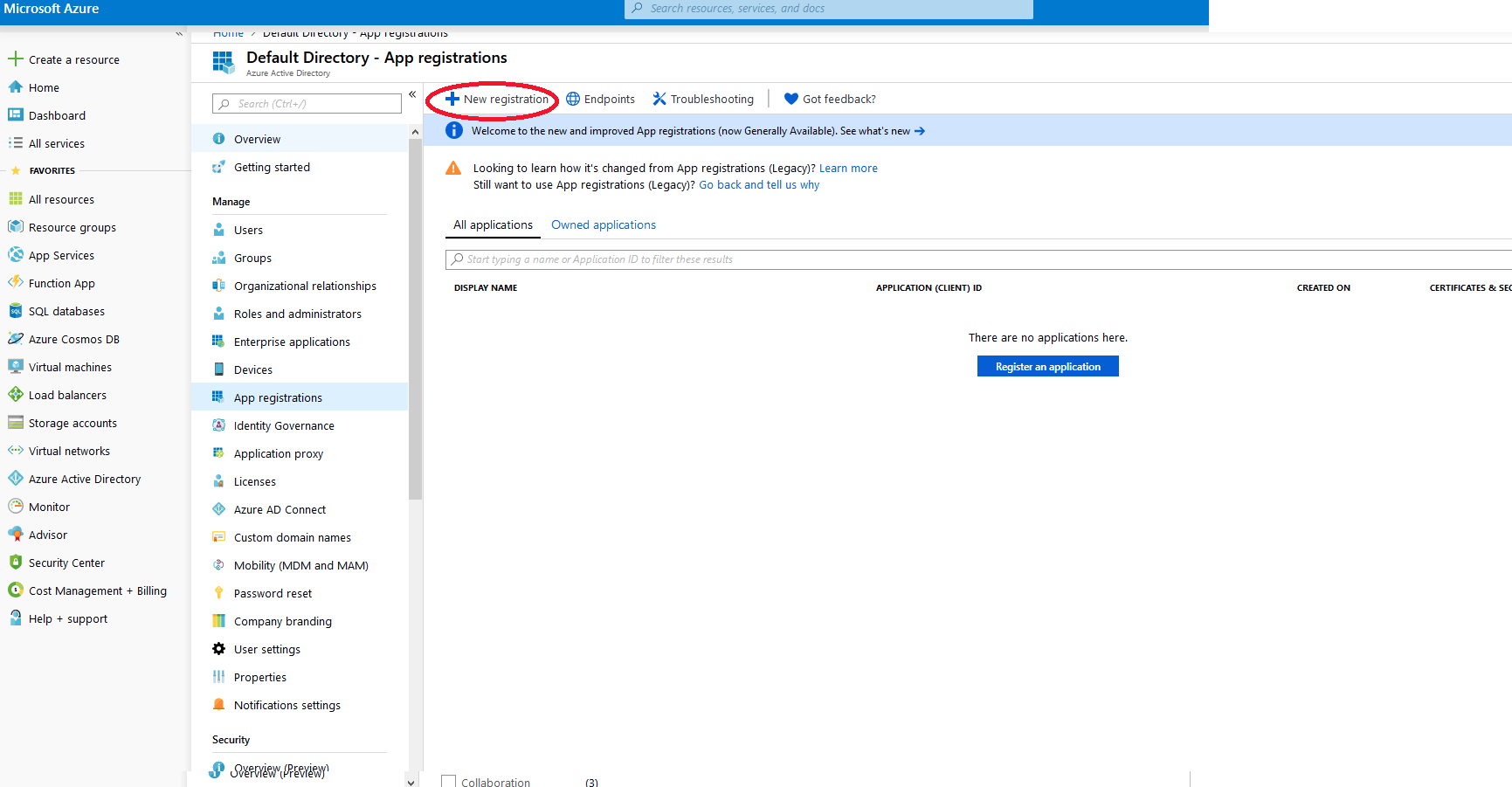 4. Enter the following details:
Name: Functional Solutions – [SCHOOL NAME]
Supported Account Types: Accounts in this organisational directory only (default directory only - Single-tenant).
OR
5. Click 'Register'.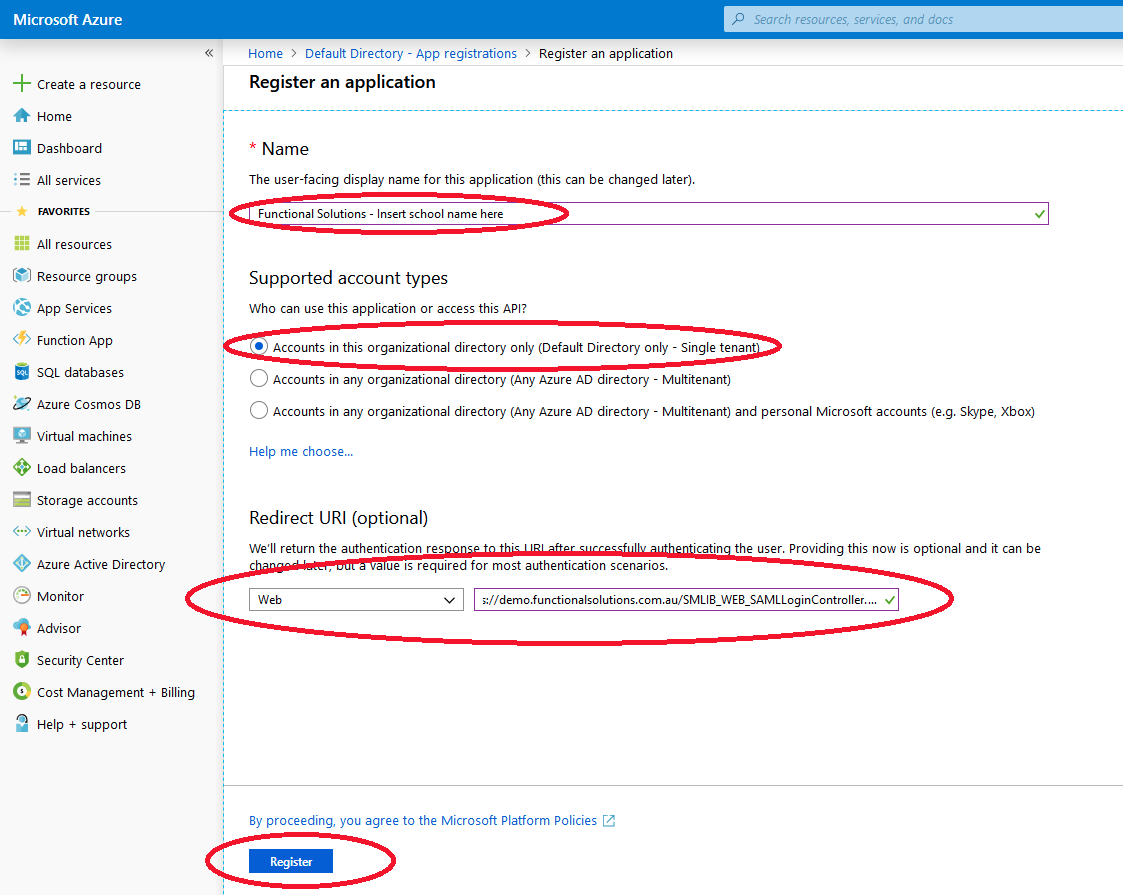 6. Click

from the middle pane and then select 'Set'.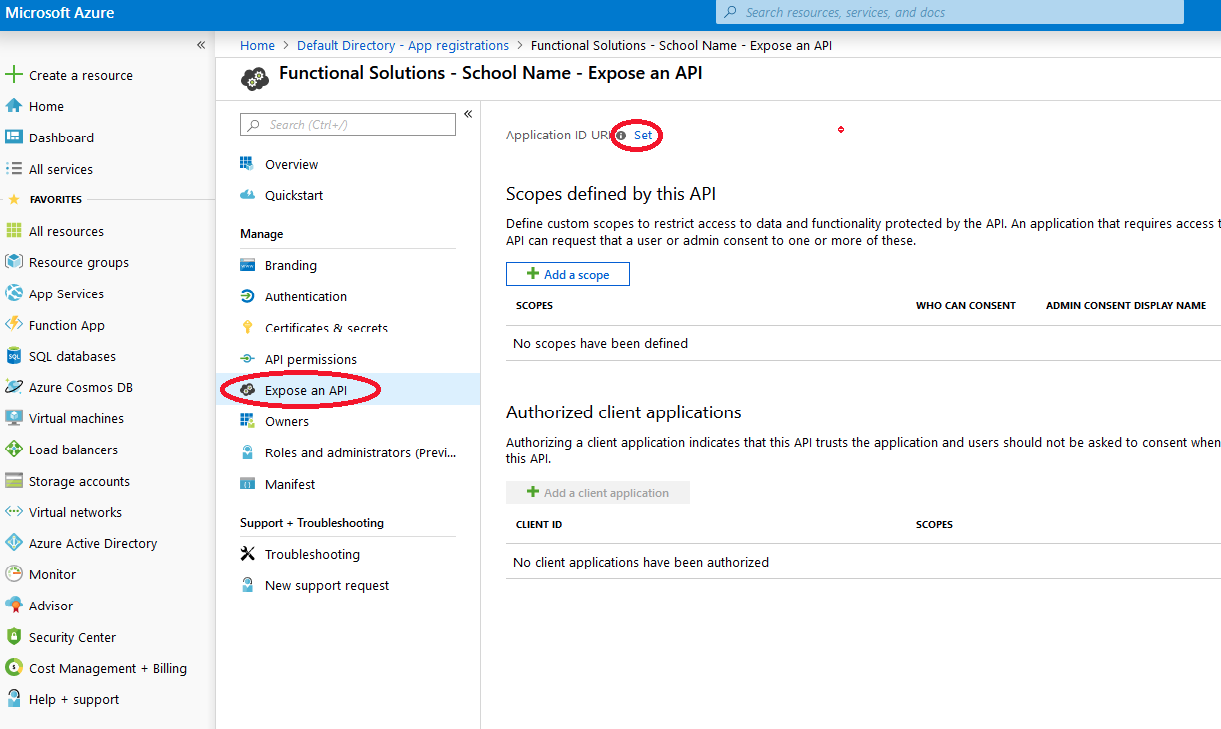 7. Change the Application ID URL to: https://[SCHOOLURL].functionalsolutions.com.au
or
https://[SCHOOLURL].librarysolutions.com.au
and click 'Save'.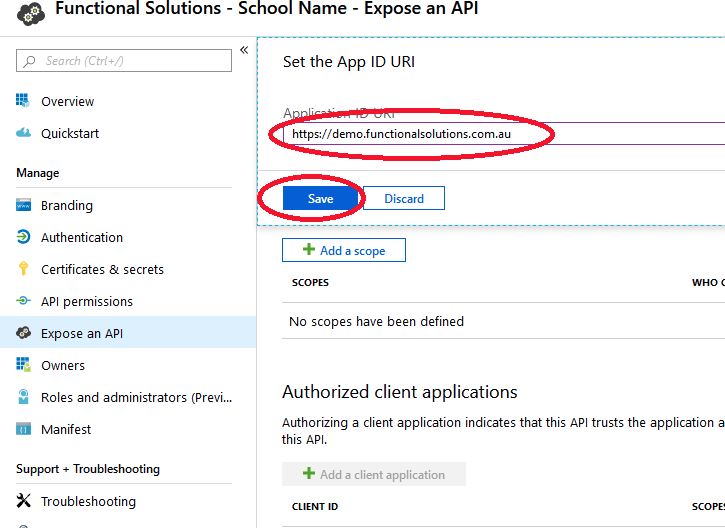 8. Navigate to

from the middle pane and then click

from the left pane.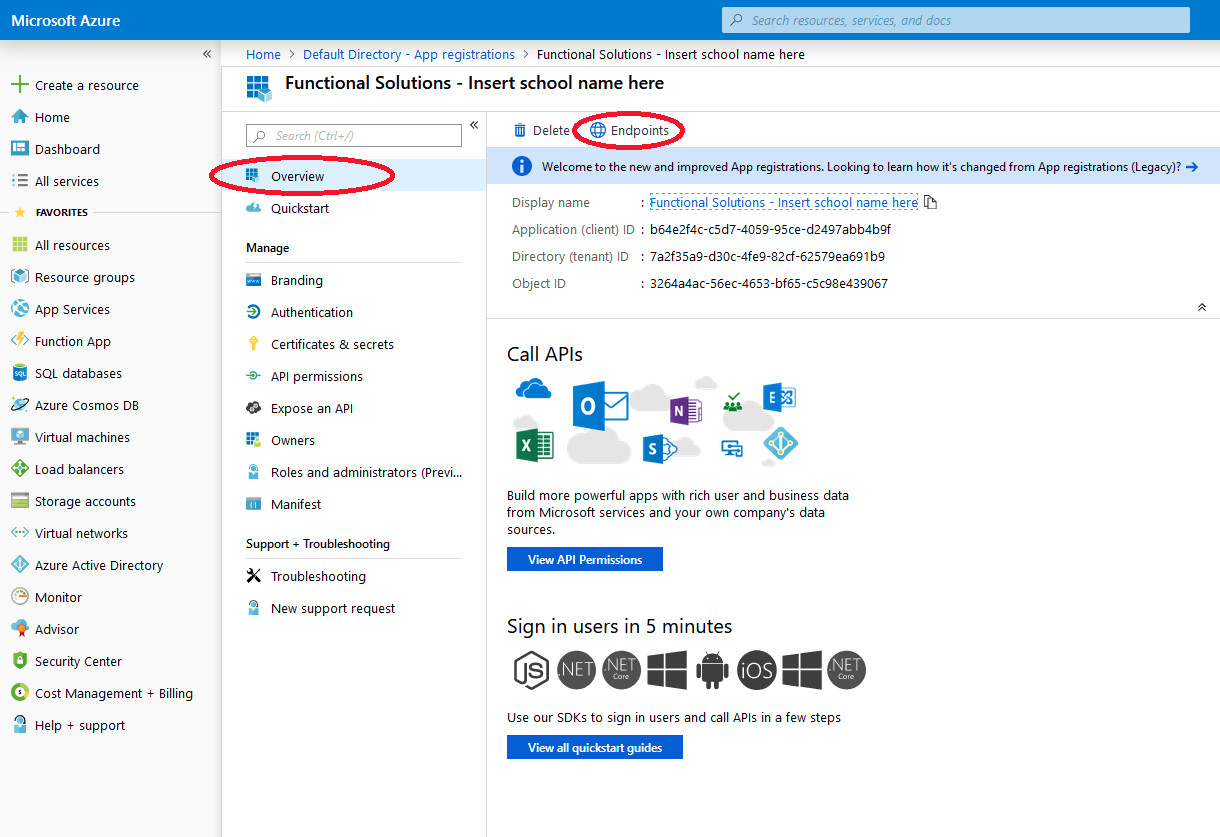 9. Copy the SAML-P Sign-On Endpoint URL and email URL through to support@functionalsolutions.com.au with the subject [SCHOOL NAME] - AZURE SAML ENDPOINT.