This SmartHelp article will help you through the process of configuring ADFS with SmartSuite / TV4Education metadata.
Prerequisites for Importing ADFS Metadata
Before attempting to import metadata for ADFS 3.0 you will need to have the following configured:
- Operational Windows Server with ADFS 2.0 or above installed and configured.
- ADFS endpoint will need to be externally accessible.
- Administrative access.
1. On your ADFS server click Start.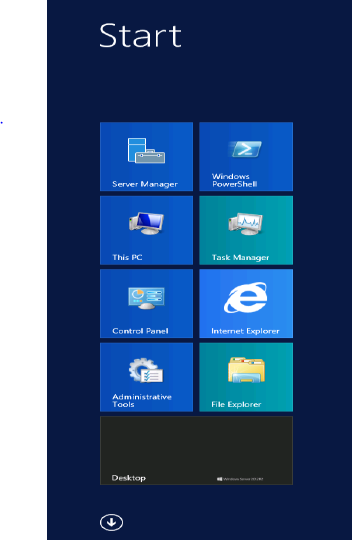 2. Click on Server Manager.
3. The Server Manager Window will appear.

4. Click Tools then ADFS Management.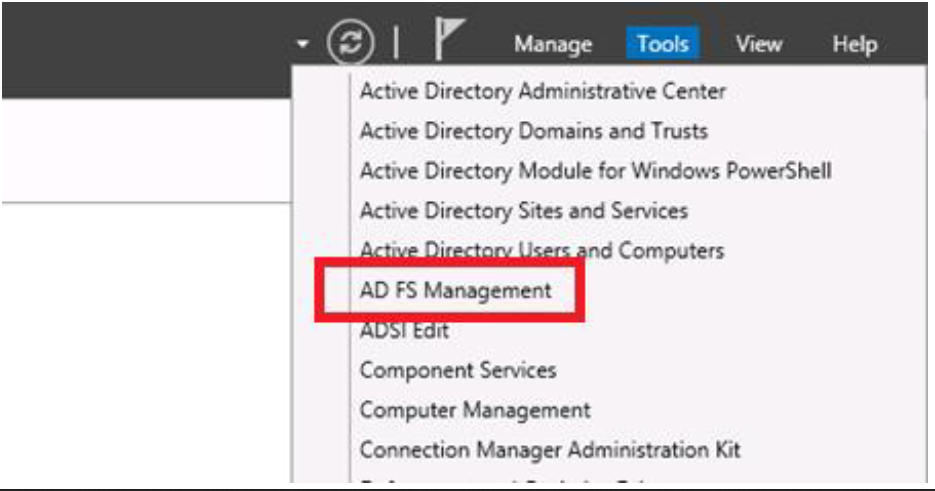 5. Click on Relying Party Trust and select Add Relying Party Trust. The Add Relying Trust Wizard will appear. Click Start at the bottom right of the wizard.
6. Select Enter data about the relying party manually then click Next.
7. Tick Import data about the relying party published online or on a local network and enter the URL supplied by the FSI Customer Service team into the Federation Metadata address field.
PLEASE NOTE: (If you have not received this URL please email us at support@functionalsolutions.com.au)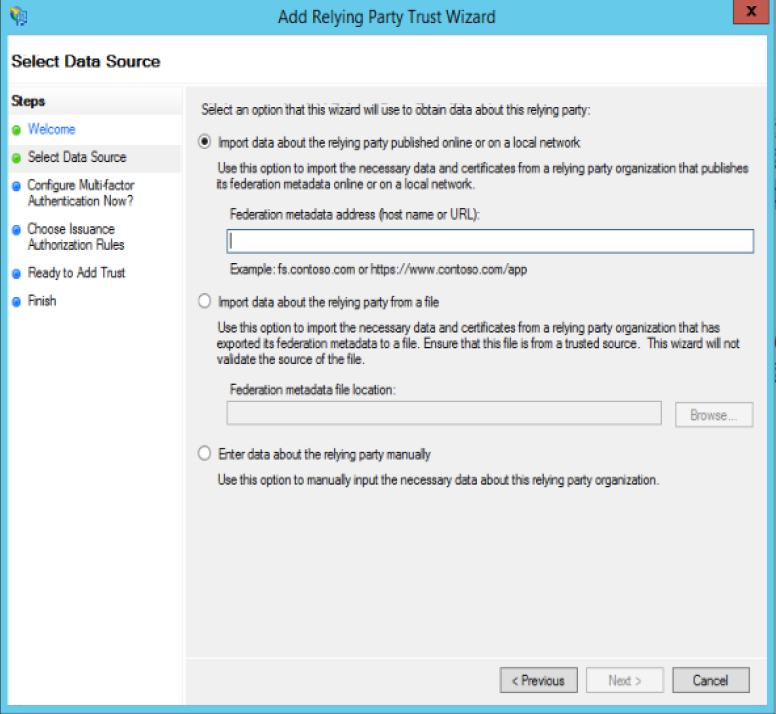 8. Click Next through all following pages, once you reach Finish click that. This will then open the Edit Claim Rules for SmartSuiteCloud window.
9. Click Add Rule.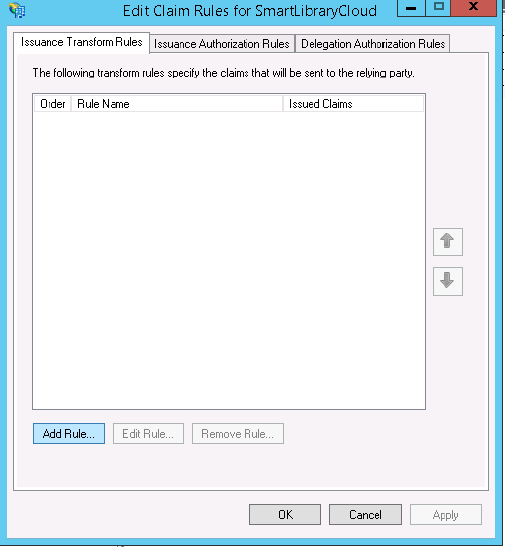 10. Under Claim Rule Template select Send LDAP Attributes as Claims and click Next.
11. Enter and select the following settings:
Claim Rule Name = Allow Name ID
Attribute Store = Active Directory
LDAP Attribute = User-Principal-Name
Outgoing Class Type = Name ID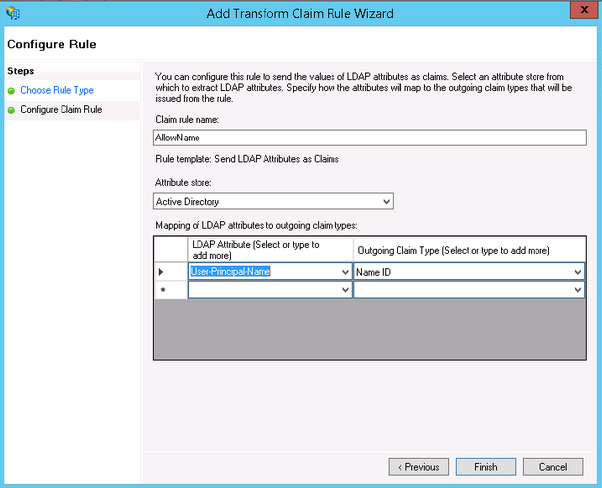 12. Once complete Click Finish then OK.
13. Please email support@functionalsolutions.com.au the following information:
i. SAML2 Server Name e.g https://saml.myschoolname.edu.au/adfs/ls
ii. SAML2 Server Issuer e.g https://saml.myschoolname.edu.au/services/trust
iii. SAML2Server Certificate e.g saml.myschoolname.edu.au.cer OR a Wildcard certificate
14. Once we have received this we will be able to configure the settings on our end. We will then contact you once everything is ready.