TV4Education Interest Areas allows you to register your interests for a more tailored experience with TV4Education.
1) Log in to your SmartSuite / TV4Education application.
2) Click System Menu -> Search -> TV4Education.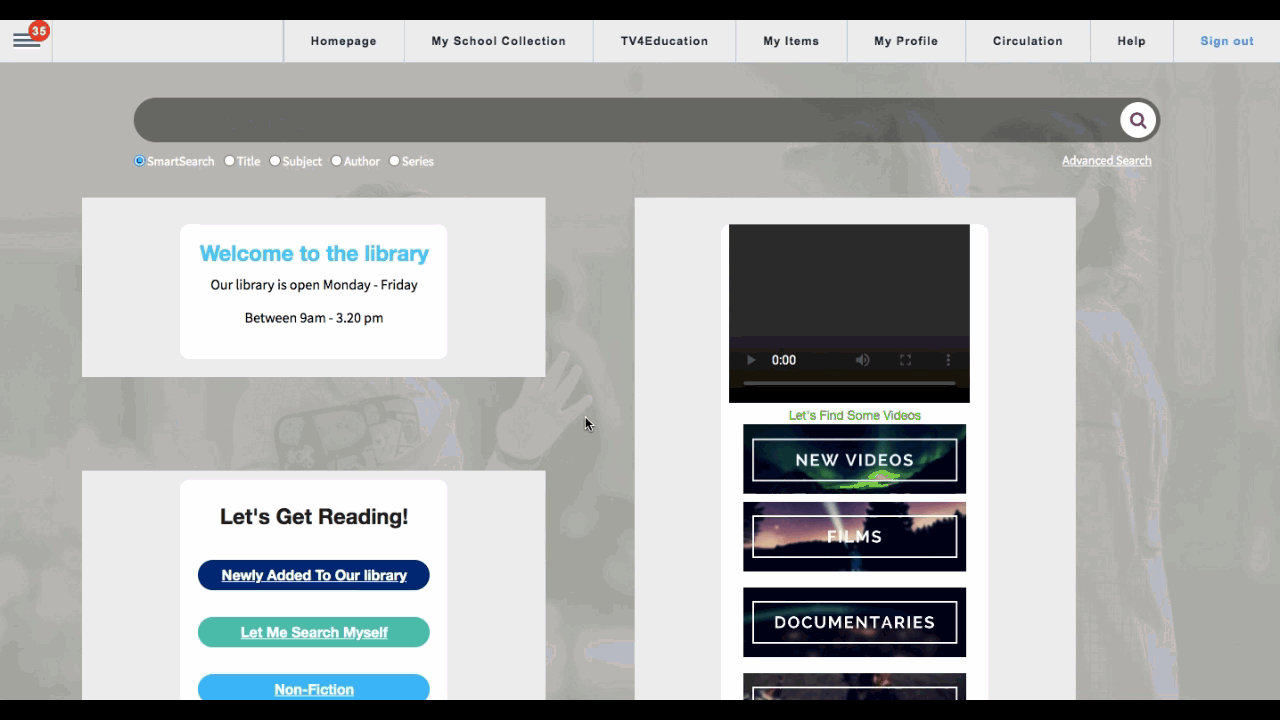 3) Click Interests.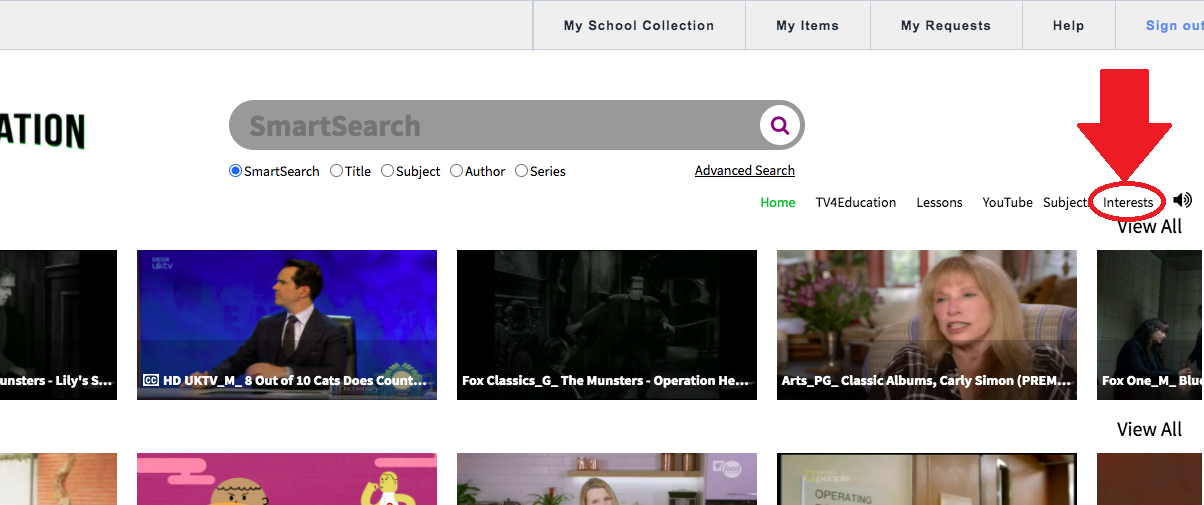 4) Click to select and deselect any interest area. Changes are automatically saved.
5) Close the pop-up when you've completed registering your interests.