Please note, these instructions are for changing the background on v4.0 homepage and dashboards.
If you are wanting to change the background on other pages (e.g. Search / My Profile etc) please view this article: Changing page backgrounds of Search and My Profile type pages
1) Log into your SmartSuite system with an administrative user
2) Navigate to the page you would like to change the background for
N.B. If you would like to create a new page, follow these steps: Creating a new page
3) Click System Menu (

)
4) Click

5) From the shortcuts bar, click

6) Scroll down until you see the Background Image section of the menu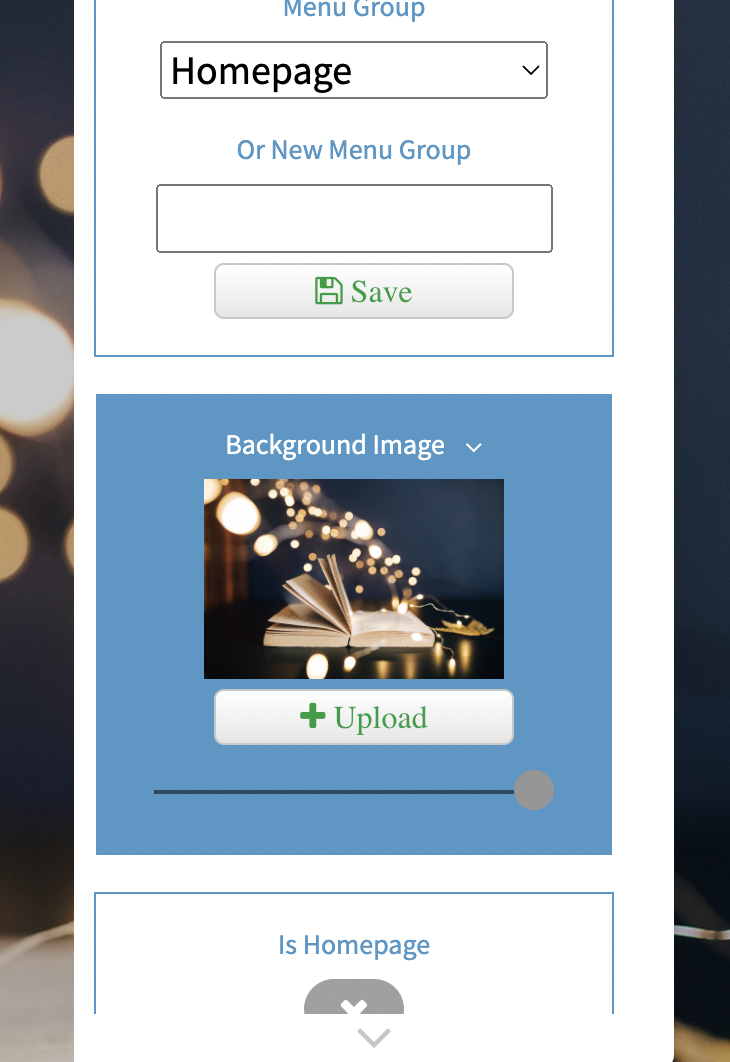 7) Select a new page background by:
a) Clicking

and selecting a background from the background library
OR
b) Clicking

and uploading your own, custom page background
8) Click

Your new page background has now been applied.
Uploading a custom background image.
If you wish to upload your own image. You can. Click on the Upload button and select the image you want.
Requirements for Uploading Custom Background:
Maximum File Size: 2MB

Resolution: Minimum 1920 x 1200 (to fit widescreen)

File format: JPG

DPI: 72DPI